THIS TRAINING IS POSTPONED UNTIL APRIL, 2021.
PLEASE CHECK BACK OR CONTACT ME DIRECTLY FOR NEW DATES 
KRI Level 1 Kundalini Yoga Teacher Training
This Teacher Training Program is for everyone, whether you would like to
become a certified yoga teacher or just wish to deepen your
personal experience of Kundalini Yoga
Course Dates:
April – September, 2021
Saturday & Sunday 9:00am – 6:00pm
 Awaken Your Potential
Take the next step on your journey toward the Self and the Soul with The Aquarian Teacher – join the global community of practitioners and teachers serving to make the world healthier and happier each and every day.  The KRI Level 1 Foundations Course is a professional program in the theory and practice of Kundalini Yoga.  This comprehensive course includes 200 hours of classroom instruction and practicum.
Included in the Program:
Kriya and Meditation:  The foundation of KundaliniYoga
Humanology and Philosophy:  The Lifestyle of a Kundalini Yoga Teacher
Anatomy and Physiology:  Essentials of Yogic and Functional Anatomy
Consciousness of a Teacher:  Virtues and Values of Living in the Golden Chain
The Master's Touch:  Cultivating a connection to the Master
Practicum:  Teaching from day one
Aquarian Sadhana: Sunday mornings 4:00-6:30am
10-Reasons-to-choose-a-KRI-Teacher-Training
Course Dates, Times, Location
Dates:  August 2020 – January, 2021, 11 Weekends plus Home Study
Times:  Saturday and Sunday 9:00 am – 6:00 pm
Location:  #23, 1332 Khalsa Dr, Mississauga, Ontario
Tuition, Registration, Payment Options
* $3,200 + HST (total $3,616) includes registration fee, required by June 15th, 2020
* $3,400 + hst ($3842) includes registration fee, required after June 15th, 2020
* Tailored payment plans available. Please contact Daya to discuss
* Note 10% discount applies to full-time students and seniors over 65 years of age
* Registration Fee $500 + hst ($565) non refundable, to hold a space
Payment by Etransfer to: info@dayakaur.com
Cheque, Cash or Paypal also available
This fee includes the KRI Teacher Training and Master's Touch manuals plus many handouts but does NOT include payment for the required 20 yoga classes or White Tantric Yoga.
To Register please contact:  Daya Kaur – 416 674 7083, info@DayaKaur.com, DayaKaur.com
Refund Policy:
Refunds (minus a $500 Administration Fee) are available up to June15th, 2020.
If you cancel after June15th, no refunds will be provided.
Requirements
The Aquarian Teacher Training team reserves the right to grant KRI Certification based solely on their discretion and evaluation of each participant's readiness to be a Kundalini Yoga teacher.
Evaluation is based on successfully meeting the Aquarian Teacher Training course requirements including, but not limited to:
Attendance at all classes

Satisfactory practicum assessment & passing grade on the written examination

Current professional membership with IKYTA

Completion of 20 Kundalini Yoga classes

Completion of the assigned 40 day kriya or meditation

Creation of two yoga course curricula

Attendance at a White Tantric Yoga course within one year of the end of your course. Please know you will not receive your certificate until all requirements are completed. To get the worldwide White Tantric Workshop schedule go to www.whitetantricyoga.com (White Tantric yoga course is NOT included in your course fee).

Proper representation of The Code of Ethics & Professional Standards of A Kundalini Yoga Teacher

Full payment of course fees

To receive your Level 1 certificate, Daya Kaur must receive your homework and all requirements within the stated deadlines for each training. If you would like to be certified, please have all certification requirements turned in on time. If for any reason you do not complete all of the requirements for certification and within the given deadlines, you will not be certified.
KRI Level 1 Teacher Training course fulfills the Yoga Alliance's 200 hour national standard for a Registered Yoga Teacher (RYT®). With your KRI certification, you can apply for and receive a Yoga Alliance accreditation. When submitting your application to Yoga Alliance you must select Kundalini Research Institute (KRI) as your Registered Yoga School (RYS®), not Daya Kaur Yoga. Yoga Alliance also requires you to submit your KRI Level 1 certificate. Please go to www.yogaalliance.org for more information about their accreditation policies.
The Teacher Training Team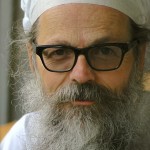 Nirmal Singh, a certified Kundalini Yoga Lead teacher trainer teaches the KRI Level 1 yoga certification course in Toronto and other cities.  Nirmal holds the teachings of this ancient yoga (as taught by Yogi Bhajan) with utmost respect.  He is sincere in his committment to the yogic lifestyle.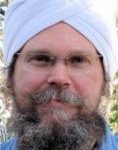 Har Prakash Singh is a certified teacher trainer, instructor, and teacher of Mindfulness Meditation in the algorithmic secular style of Shinzen Young.  He has a passion and gift for teaching meditation in any style and how meditation can be deepened for yogis at any level.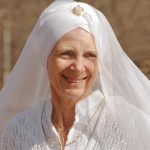 Daya Kaur, a certified teacher trainer,  has been practicing Kundalini Yoga since 1996 and you can find her all over Toronto teaching more than 10 packed classes a week.  Daya thrives on sharing this knowledge and guiding others on their personal path.
Karan Kaur brings her training as a massage therapist into her understanding of yoga and alignment. She is a certified Level I, Level II Kundalini Yoga Teacher, and an intern with the KRI Trainer Academy. An avid yoga practitioner for 25 years, she discovered the teachings of Yogi Bhajan in 2005, and thus began her journey with Kundalini Yoga. Karan Kaur inspires her students to transform their lives through the sacred science of Kundalini Yoga, while expanding their awareness of the world within. She teaches with enthusiasm, grace, passion and joy