April 22-24, 2016
Location:  Ecology Retreat Centre

KUNDALINI YOGA SPRING GET AWAY
RELAX * REVIVE * CONNECT
10 Kundalini Yoga Experience, One Beautiful Weekend Away
Give yourself a wonderful weekend of Kundalini Yoga with the goal of getting:
– Tons of Kundalini Yoga
– Deep relief from stress
– Renewed resolve for healthy living
You will be guided by three teachers with over 45 years of Kundalini Yoga between them.
ABOUT KUNDALINI YOGA
Kundalini Yoga as Taught by Yogi Bhajan is a scientific technology for happiness. Beginner to advanced students can participate at their own level. This retreat is open to all.
"The energy of the universe is yours.
It is your birthright. Just claim it."
– Yogi Bhajan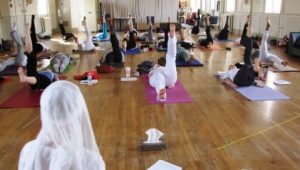 10 EXPERIENCES
We guarantee you will leave feeling better than when you came!  Ten Kundalini Yoga Experiences await you to help you relax, revive, and connect.  Attend as many classes as you wish, the choice is yours.
DEEPEN YOUR PRACTICE – WEEKEND EXPERIENCE
FRIDAY – Arrival anytime after 3:00 pm
1. 5:00 pm Kundalini Yoga to Release Stress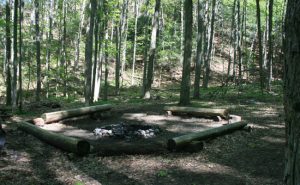 Dinner
2. Welcome and Bonfire with Music
SATURDAY
3. Early Morning Aquarian Sadhana
4. Morning Kundalini Yoga Class
Breakfast
5. KY Workshop – Activate Personal Power
Lunch and Relax
6. Kundalini Yoga Workshop – Nurture the Total Self
Dinner
7. Bonfire and/or Music Night
SUNDAY
8. Early Morning Aquarian Sadhana
9. Morning Kundalini Yoga Class
Breakfast
10. Kundalini Yoga Workshop—Love is For Giving
Lunch and departure
This is a drug and alcohol-free weekend with a healthy vegetarian menu.
THE LOCATION
Ecology Retreat Centre,
308046 Hockley Road, Mono, Ontario, Canada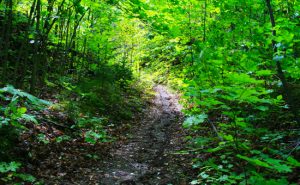 on 200 acres of forested property,skirted by the Bruce Trail
(near Orangeville, approx. 85 km from Toronto)
REGISTRATION
Registration Includes:
– 10 Kundalini Yoga Experiences
–  2 nights lodging (bedding included)
–  6 delicious vegetarian meals
– Yogi Tea, Bonfires, Walks in the Forest, and more….
Transportation to the retreat is not provided.
Contact us to share or offer a ride, we will do our best to accommodate everyone.
A deposit or the full amount is required to reserve your space:
$449 + hst per person, shared occupancy
($219 + hst = $247.47  for Yoga Retreat/$230 + hst = $259.90 Lodging and Meals)
$549 + hst per person, single occupancy
($219 + hst = $247.47 for Yoga Retreat/$330 + hst = $372.90 Lodging and Meals)
Contact us for group rates.
* singles will be matched for shared occupancy
(e-mail Daya at info@dayakaur.com if you wish to share with a particular person)
3 Ways to Register:
Yoga Retreat Deposit will Reserve Your Place – Balance Due Upon Arrival:
INTERAC e-Transfer to info@DayaKaur.com ($219 + $28.47 hst = $247.47  Total deposit)
Mail cheque payable to Yvonne Kaiser, 1102-600 Rexdale Blvd, Toronto, ON M9W6T4
Paypal (with 3% handling charge):  $225.57 +$29.25 hst = $254.82  (register below)
E-mail or call: info@DayaKaur.com or 416 674 7083 for more information.
One weekend will make a big difference.
You'll be glad you did it!
Register early to reserve your space.
ABOUT THE TEACHERS
DAYA
has been practicing Kundalini Yoga since 1996, teaching, and living a yogic lifestyle since 2002. She weaves the physical aspect and philosophy of yoga with a daily spiritual discipline, aware of the potency and relevance of these sacred teachings for us today. Daya Kaur thrives on sharing this knowledge and guiding others on their personal path.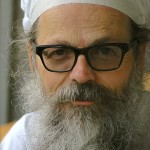 NIRMAL
has taught Kundalini Yoga since 1999, and is a professional Kundalini Yoga Teacher Trainer, co-teaching the Level One yoga certification course in Toronto and other cities. Nirmal has rekindled the sacred chant music scene in Toronto, bringing in such artists as Snatam, Mirabai Ceiba, and Deva Premal to the appreciation of all.
ARUNA / SANTOKH
has been a certified Kundalini Yoga teacher since 1998. She was manager in residence of the GRD Ashram in Toronto for six years. Santokh specializes in Kids Yoga and Kids Yoga Teacher Training. Her classes are full of music, stories, & fun.
Early Registration Now Open
Join us for a weekend you won't soon forget!