Hockley Valley, Ontario, Canada
August 7 – 9, 2015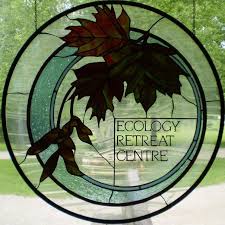 Weekend Yoga Festival!
Taking time to go on a retreat is one of the best gifts you can give yourself. A retreat is an investment in your health and your personal relationship with yourself. It will give you a chance to pause, to slow down – a form of self care that is crucial to our well being. Just the fact that you are breaking your routine allows you to assess your current situation from all perspectives.
We have a dynamic lineup of teachers and events to offer you –
New:  Kundalini Yoga Workshop with Akasha Ellis
New: Concert and Crystal Bowl Relaxation with Darren Austin Hall
New: Peace Walk – Labyrinth Meditation with Aruna (Santokh) Humphrys
Early morning  yoga and meditation (Sadhana)
Classes with Kundalini Teacher Trainers Daya and Nirmal
A beautiful time at the Ecology Retreat Centre with delicious meals, hiking trails and swimming pool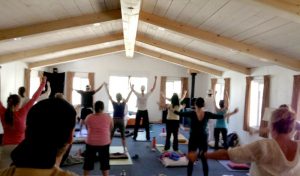 The bright and spacious renovated yoga room at Ecology Retreat Centre has tons of
natural light and is located beside a babbling brook.
ABOUT KUNDALINI YOGA
Kundalini Yoga as taught by Yogi Bhajan is a scientific technology for happiness. Beginner to advanced students can participate at their own level.  This retreat is open to all.
"The energy of the universe is yours. It is your birthright.  Just claim it."
– Yogi Bhajan
10

EXPERIENCES
Ten Kundalini Yoga Experiences await you to help you relax, revive, and connect.  Attend as many classes as you wish, the choice is yours.  We guarantee you will leave feeling  better than when you came!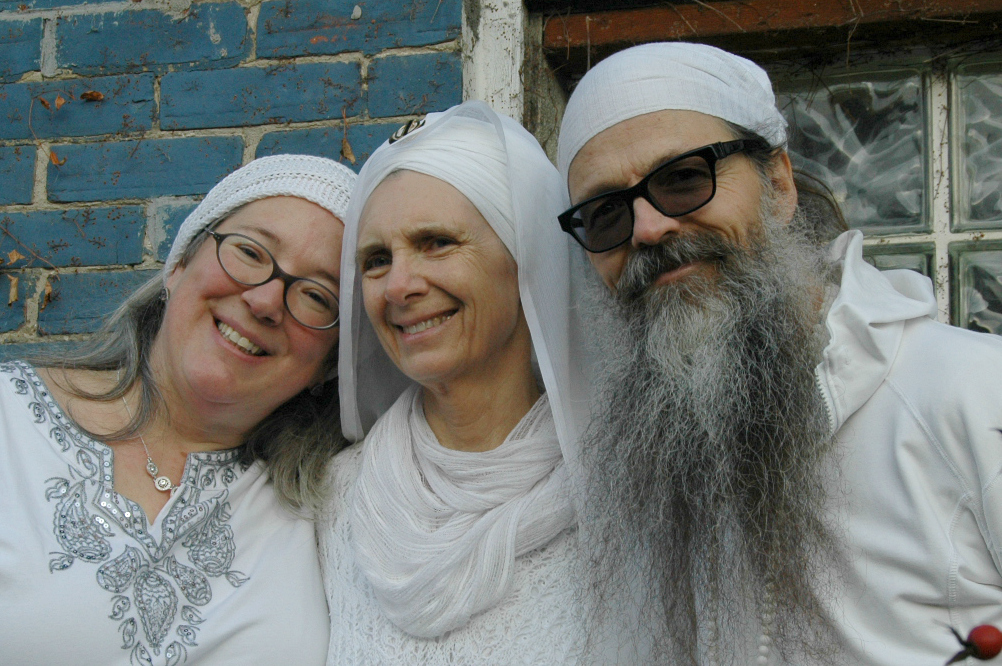 DEEPEN YOUR PRACTICE – WEEKEND EXPERIENCE
FRIDAY
Arrival anytime after 3:00 pm
1.NEW –  Yoga and Labyrinth Walking Meditation

Dinner
2. Welcome and Evening Meditation
SATURDAY
3. Early Morning Aquarian Sadhana
4. Morning Kundalini Yoga Class
Breakfast
5. Kundalini Yoga Workshop
Two hour lunch & relax
6. NEW – Kundalini Yoga Workshop with Akasha Ellis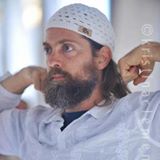 Dinner
7. NEW – Sacred Heart–A Mystical & Healing Music Concert with Darren Austin Hall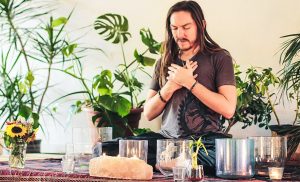 SUNDAY
8. Early Morning Aquarian Sadhana
9. Morning Kundalini Yoga Class
Breakfast
10. Kundalini Yoga Workshop
Lunch and departure

This is a drug and alcohol-free weekend, with a healthy vegetarian menu.
THE LOCATION:  Ecology Retreat Centre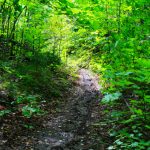 The Centre is located on 200 acres of forested property.  There are numerous hiking trails as well as connections to the Bruce Trail.  Connect yourself to the beauty that surrounds you.  Ecology Retreat Centre also features an in ground swimming pool and the outdoor Labyrinth, great for walking meditation.The Centre is known for its delicious meals. A beautiful stream-side fire circle is a perfect place for a bonfire. August is an ideal time to get away!
Accommodations:  Ecology Retreat Centre's Lodge has 15 individual shared bedrooms. Spacious shared washrooms (separate male and female) with 8 showers and 12 sinks. It's bright central lounge can be used for socializing or as another meeting space.
Address: 308046 Hockley Road, Mono, Ontario (see map)
(Approx. 85 km's north of Toronto near Hwy 9 & Airport Road)
EARLY REGISTRATION SPECIAL: by July 17th, 2015
SHARED Accommodation Rate – $419 + tax per person:
– Yoga – $189 + tax ($213.57)
– Lodging & Meals – $230 + tax ($259.90)
– 2 nights lodging (bedding included) & 6 delicious vegetarian meals
SINGLE Accommodation Rates – $519 + tax per person:
– Yoga – $189 + tax ($213.57)
– Lodging & Meals – $330 + tax ($372.90)
– 2 nights lodging (bedding included) & 6 delicious vegetarian meals
REGULAR REGISTRATION RATES – after July 17, 2015
SHARED Accommodation Rate – $469 + tax per person:
– Yoga – $239 + tax ($270.07)
– Lodging & Meals – $230 + tax ($259.90)
– 2 nights lodging (bedding included) & 6 delicious vegetarian meals
SINGLE Accommodation Rates – $569 + tax per person:
– Yoga – $239 + tax ($270.07)
– Lodging & Meals – $330 + tax ($372.90)
– 2 nights lodging (bedding included) & 6 delicious vegetarian meals
For further details on lodging, contact the Centre.
PAYMENT OPTIONS (YOGA ONLY)
$189 + tax = $213.57 per person
Contact info@dayakaur.com for group rates
REGISTRATION OPTIONS:  3 Ways to Register:
Your Deposit will Reserve Your Place – Balance Due Upon Arrival:
INTERAC e-Transfer send to info@dayakaur.com
Cheque payable to "Y. Kaiser" and mailed to 1102-600 Rexdale Blvd., Toronto, M9W6T4
Paypal (with 3% handling charge)
I ABSOLUTELY recommend the Kundalini Yoga weekend.
I feel like I am going back home fully recharged and full of light and love
and a wish to spread it everywhere.P.H. Thai Yoga Massage Therapist
One weekend will make a big difference.
You'll be glad you did it!Register early to reserve your space.
ABOUT THE TEACHERS:

AKASHA ELLIS  a student of Yogi Bhajan and Kundalini Yoga at the age of 11, sparked a lifelong quest to grow, learn and experience life through his body, mind and spirit.  Akasha studied Ayurvedic medicine under Dr. Vasant Lad at the Ayurvedic Institute in New Mexico. He also spent 8 years in India studying Ashtanga Yoga with Pattabhi Jois' nephew, Vishwanath.  A certified teacher and teacher trainer, he operates a Birmingham Yoga Studio, is a feature teacher at Sat Nam Fest and has made 2 DVDs
.
DARREN AUSTIN HALL is a renowned sacred musician, sound healer and spiritual teacher. A master in the empowering music of crystal singing bowls, Indian tanpura, lyre-harp, ancient monochord, mystical guitar and powerful, shamanic singing, his acclaimed new album, The Tantra of Truth, and debut album, Crystal Hymns, showcase his gifted work as a musician and healer. Darren was the headlining musician at the Yoga Conferences in Toronto and will be again this year.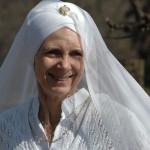 DAYA KAUR has been practicing Kundalini Yoga since 1996, teaching, and living a yogic lifestyle.  She weaves the physical aspect and philosophy of yoga with a daily spiritual discipline. Daya Kaur thrives on sharing this knowledge and guiding others on their personal path. You can find her all over Toronto teaching more than 10 packed classes a week.  Her personal touch is much admired in her role as Organizer and Associate Trainer in the Level One KRI Kundalini Yoga Teacher Certification.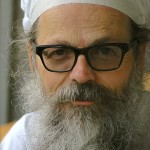 NIRMAL SINGH has taught Kundalini Yoga since 1999, and is a Lead Kundalini Yoga Teacher Trainer,
co-teaching the Level One yoga certification course in Toronto and other cities. Nirmal has rekindled the sacred chant music scene in Toronto, bringing in such artists as Snatam, Mirabai Ceiba, and Deva Premal to the appreciation of all.

ARUNA SANTOKH's classes are full of music, stories, & fun because, as the director of a Children's Yoga School, she is a kid at heart. She has been a certified Kundalini Yoga teacher since 1998.   She was manager in residence of the GRD Ashram in Toronto for six years and studied with a Meditation Master for over a decade. Aruna is a Lead Trainer at Young Yoga Masters, a Registered Children's Yoga School with Yoga Alliance, and Ambassador Yoga a 200 Hour Teacher Training for Teens. She has trained hundreds of teachers to bring the gifts of yoga to children.  
 Join us for a weekend you won't soon forget!
Reserve Your Place at the Kundalini Yoga Summer Experience Today
What Others' Say about the Kundalini Yoga Weekends:
"I loved that you packed the schedule and kept it flexible.
It was great to have options and still do a ton of yoga.
Thank You! Great experience."-S.S., Learning and Development Specialist
Daya, Santokh, and Nirmal were knowledgeable,
joyful, intelligent, responsible, polite – a perfect team.L.D., RMT
I feel absolutely amazing.
Very calm, peaceful, my body is saying "Oh thank you, thank you!"D.B., Facilitator
My number one highlight was walking to the morning meditation, I realized
I had a big smile on my face. I didn't feel tired or rushed, instead
I was happy and proud that I was going to practice Sadhana.
I never expected that this accomplishment would make me feel as happy as it did!A.N., Elementary Teacher
Register for the Kundalini Yoga Summer Experience Today
Give Yourself the Gift of Kundalini Yoga!
See links above or contact: info@dayakaur.com