Kundalini Yoga, brought to the west by Yogi Bhajan, is a dynamic form of yoga that includes physical exercises, meditative postures, hand mudras, powerful breathing and chanting techniques.  The Kundalini Yoga exercise sequences (kriyas) and meditations work on specific areas to create balance and harmony in the body so it can function optimally.
The following classes are on line with Zoom!
90 minute Classic Kundalini Yoga classes include: Pranayam, Kriya, Relaxation and Meditation.
11 week Fall Series
The suggested contribution is $10 per class or PWYC. All are welcome.
Register for the series and come as many times a week as your schedule permits!
Please send by etransfer: info@dayakaur.com. PayPal (please use: friends & family) is also available.
Wednesday 7:30-9:00pm starting September 7th
Register in advance for this meeting:
https://us02web.zoom.us/meeting/register/tZEtce2qqz0pGdGPORgxTXvunM_xef6WkFsZ
After registering, you will receive a confirmation email containing information about joining the meeting.
ID: 850 6425 6335 Password: satnam
TDSB Fall 2022 EVENING CLASSES
The Fall 2022 TDSB classes will be inperson this year, starting the week of September 13th
Here are the classes and class codes of the ones I am teaching:
Registration is open.

Burnhamthorpe CalC
Tues 6:00-7:30pm Class Code #2492
Tues 7:30-9:00pm Class Code #2493
Please reach out to me if you have any questions about how the class works, what you need at your end,  the timing of the class or anything else that comes to mind. I hope to see you virtually and continue to share the technology of Kundalini Yoga with you.
Contact Daya Kaur – 647 298 7085, email: info@dayakaur.com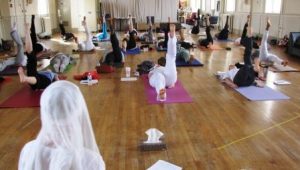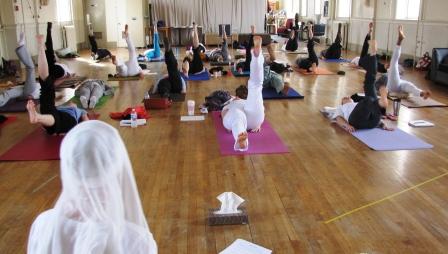 SUMMER KUNDALINI YOGA CLASSES 2020 – CANCELLED
The Centering Space – 59 Cambridge (north of Danforth & 1 block west of Broadview)
Monday – 6:30-8:00pm and 8:00-9:30pm
Swansea Town Hall – 95 Lavinia (south of Bloor, east of Windermere), Council Chamber Room
Tuesday – 6:30-8:00pm
Contact Daya Kaur – 647 298 7085, email: info@dayakaur.com
website: www.dayakaur.com
Kundalini Yoga as taught by Yogi Bhajan is the yoga of awareness which develops intuition, increase self-knowledge and unleashes the creative potential in every human.  Daya Kaur, of Toronto ON, will help you to balance the systems of your body through both breath and physical postures with Kundalini Yoga.