Kundalini Yoga as taught by Yogi Bhajan
This Teacher Training Program is for everyone, whether you would like to become a certified yoga teacher or just wish to deepen your personal experience of Kundalini Yoga
"If you want to learn something… read about it.
If you want to understand something… write about it.
If you want to master something… teach it." Yogi Bhajan

Course Dates: May 12-13,26-27, June 16-17,
July 7-8,21-22, August 11-12,25-26,
September 7-9,22-23,October 13-14,27-28, 2018
Saturday & Sunday 9:00am – 6:00pm
Awaken Your Potential
Take the next step on your journey toward the Self and the Soul with The Aquarian Teacher – join the global community of practitioners and teachers serving to make the world healthier and happier each and every day.  The KRI Level 1 Fountations Course is a professional program in the theory and practice of Kundalini Yoga as taught by Yogi Bhajan.  This comprehensive course includes 200 hours of classroom instruction and practicum.
Included in the Program:
Kriya and Meditation:  The foundation of KundaliniYoga as taught by Yogi Bhajan
Humanology and Philosophy:  The Lifestyle of a Kundalini Yoga Yeacher
Anatomy and Physiology:  Essentials of Yogic and Functional Anatomy
Consciousness of a Teacher:  Virtues and Values of Living in the Golden Chain
The Master's Touch:  Cultivating a connection to the Master
Practicum:  Teaching from day one
Course Dates, Times, Location
Dates:  May – October, 2018, 11 Weekends plus Home Study
May 12-13,26-27, June 16-17, July 7-8,21-22, August 11-12,25-26,
September 7-9,22-23, October 13-14,27-28, 2018
Times:  Saturday and Sunday 9:00 am – 6:00 pm
Location:  Yudh Combat Academy, 1332 Khalsa Dr, #23, Mississauga, Ontario
Tuition, Registration, Payment Options
Paid in full on or before March 15th, 2018 – $3000 + hst ($3390)(includes registration fee)
Paid in full after March 15th, 2018 – $3200 + hst ($3616)(includes registration fee)
Payment Plan – $3400 + hst ($3842) instalments can be arranged, please contact Daya Kaur
Registration Fee $300 + hst ($339) non refundable, to hold a space
10% Student Discount for full time students and seniors.
Cash, Cheque, eTransfer, Paypal accepted
This fee includes the KRI Teacher Training and Master's Touch manuals plus many handouts but does NOT include payment for the required 20 yoga classes or White Tantric Yoga.
To Register please contact:  Daya Kaur – 416 674 7083, info@DayaKaur.com, www.DayaKaur.com
Please download, fill and return Registration  Form to Daya Kaur KYTT Reg Form 2018
Payment  Options
1. Cheque payable to Y. Kaiser, 1102-600 Rexdale Blvd, Toronto, M9W6T4
2. INTERAC e-Transfer emailed to:  info@dayakaur.com
3. PayPal with 3% handling fee added
Refund Policy:
Refunds (minus a $500 Administration Fee) are available up to April15th, 2018.
If you cancel after April 15th, no refunds will be provided.
The Teacher Training Team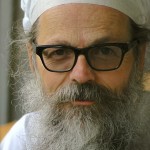 Nirmal Singh, a certified Kundalini Yoga Lead teacher trainer teaches the KRI Level 1 yoga certification course in Toronto and other cities.  Nirmal holds the teachings of this ancient yoga (as taught by Yogi Bhajan) with utmost respect.  He is sincere in his committment to the yogic lifestyle.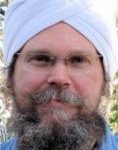 Har Prakash Singh is a certified teacher trainer, instructor, and teacher of Mindfulness Meditation in the algorithmic secular style of Shinzen Young.  He has a passion and gift for teaching meditation in any style and how meditation can be deepened for yogis at any level.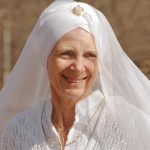 Daya Kaur, a certified teacher trainer,  has been practicing Kundalini Yoga since 1996 and you can find her all over Toronto teaching more than 10 packed classes a week.  Daya thrives on sharing this knowledge and guiding others on their personal path.
Karan Kaur brings her training as a massage therapist into her understanding of yoga and alignment. She is a certified Level I, Level II Kundalini Yoga Teacher, and an intern with the KRI Trainer Academy. An avid yoga practitioner for 25 years, she discovered the teachings of Yogi Bhajan in 2005, and thus began her journey with Kundalini Yoga. Karan Kaur inspires her students to transform their lives through the sacred science of Kundalini Yoga, while expanding their awareness of the world within. She teaches with enthusiasm, grace, passion and joy.